Hello Eugène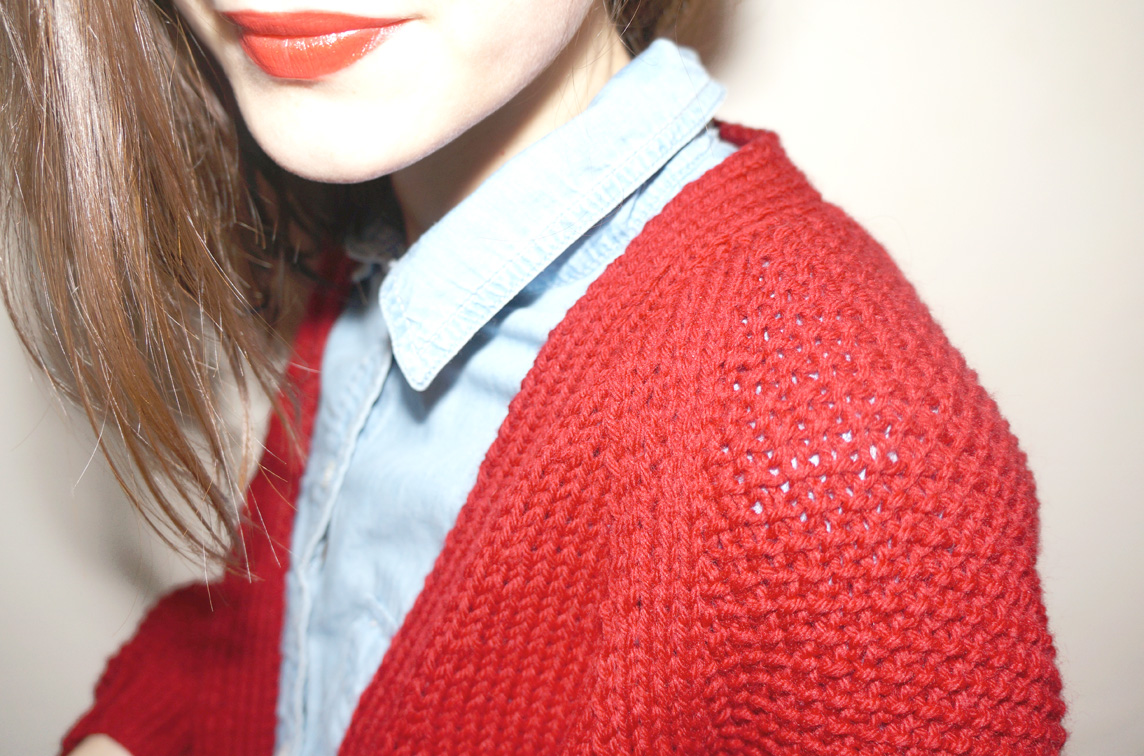 Après moult péripéties (j'avais tricoté la première version d'Eugène avec une laine inconnue), Eugène version 2.0 est là, tout prêt sur le site. C'est toujours un super gilet boyfriend avec ses manches au point de riz et ses grosses poches. Il est finalement fait de Cascade 220 de chez Cascade Yarns, une laine un peu plus lourde que la laine mystère du 1er Eugène, mais qui se tient mieux. Un grand merci à mes collaboratrices Mamé et Maman, elles se reconnaitront.
Vous pouvez désormais me suivre sur Pinterest et Instagram.
A très vite, avec encore un gilet et un super projet secret avec les MILH!
After lots of adventures (I knitted the 1st version of Eugène with an unknown yarn), Eugène version 2.0 is here on the shop. It is still a super boyfriend cardigan, with its moss stitch raglan sleeves and its big pockets. It is finally made out of Cascade yarn's Cascade 220, a wool a little bit heavier than the mysterious 1st Eugène wool, which is not so bad, it will keep it's shape. 
A big thank you to my dear co-workers Mamé and Maman, they will recognize themselves.
You can now follow me on Instagram and Pinterest.
See you soon, with another cardigan, and a secret project with MILH!